Our CEO And Creator: Angela Fields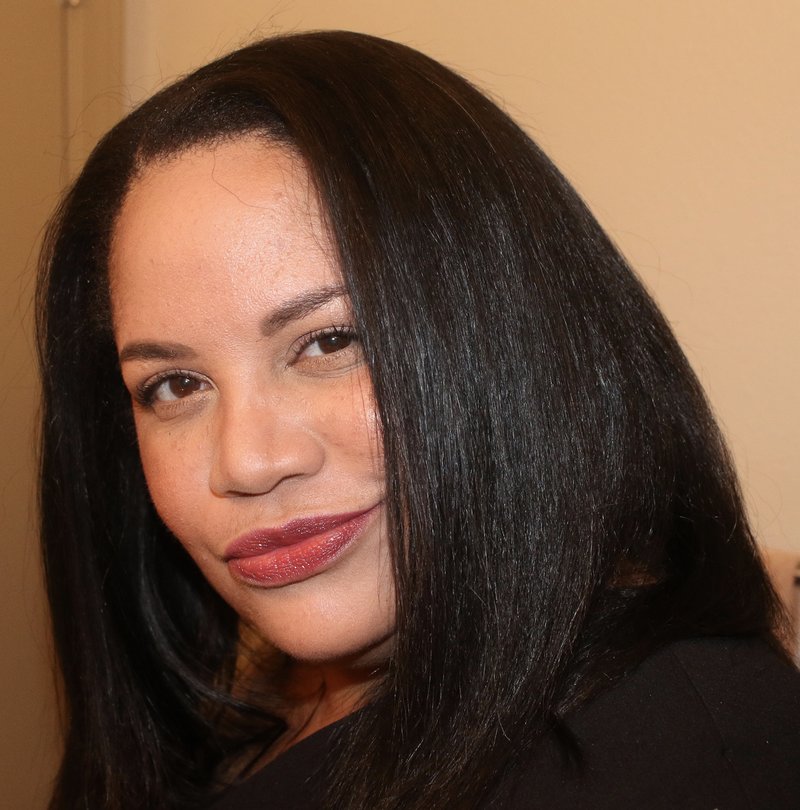 Our Story
You don't know if you can keep going through life feeling like an extra in someone else's movie. It's like you're on the outside looking in and you don't recognize yourself. You look in the mirror and don't feel good about the image staring back at you because your hair doesn't do what you ask, ever! It feels like you're #TeamBreakage, #TeamDryHair, #TeamFrizz, #TeamTangledHair, and #TeamShed all day every day.
You've sunk more money, time, and effort into buying hair products that promise big results but yield few actual results. You've tried all the techniques. Even the weird ones. Even the ones you won't tell your #RideOrDie about. You're starting to feel like you still can't catch a break because no matter what:
Your hair is unruly,

You can't seem to experience meaningful growth, much less length, and

Suddenly you've got breakage and your hair is becoming a weird texture, when did that happen?

If you're going to be perfectly honest you'll admit that you avoid looking in the mirror to glance at your hair the same way Victorian age people avoided bathing. You only dare to look at your own reflection whenever you try out a new product hoping you're in for a miracle. (It still hasn't happened!) Have you ever dreamed of waking up one morning to find:
Your hair has gotten longer, the frizz has disappeared, and the rough texture has magically transformed into smooth tresses?

Then imagine waking up a few weeks later to notice:

Breakage and bad hair days are a thing of the past!

And how will it feel when others take notice and start complimenting you because you're literally glowing?
A Yale University study of the psychology of bad hair days found that people's self-esteem goes awry when their hair is out of place. They feel less smart, less capable, more embarrassed and less sociable. And contrary to popular belief, men's self-esteem may be more impacted than women's when their hair just won't behave. (We're here to end that!). No, we don't promise instant-results, but if you're suffering from lower confidence and unhappiness because of your hair, we can help.
At CurlyCoilyTresses™️, we create products that help soothe scalps and moisturize and hydrate hair. We've helped hundreds just like you:

Lengthen and strengthen their hair, 

Soften, moisturize and hydrate their hair, and 

Improve the overall appearance of their hair.

We've spent years researching the latest hair care techniques, ingredients, and cutting-edge formulas. We started in this business in early 2015 when our Creator and CEO, Angela, started to experience the very same hair issues you complain about. 
Before starting CurlyCoilyTresses™️ Angela:

Worked 19 years for a Fortune 100 Company, 6 years for a Fortune 1000 Company,

Earned a Bachelor of Science in Marketing from the University of South Florida,

Earned a Project Management Professional Certification from the Project Management Institute,

Managed projects of varying scope resulting in documented process improvements, and

Influenced employees, contractors, peers, and customers to accomplish stated project and process improvement objectives.

CurlyCoilyTresses™️ are well-received formulas that are guaranteed to provide satisfaction. When you invest in CurlyCoilyTresses™️ you can expect:
To be complimented constantly because your hair is absolutely gorgeous,

To enhance your confidence so that you can put your best face forward while accomplishing your dreams (cliche, but true), and


To stop feeling self-conscious as a result of bad hair days.
Our Mission and Vision underscore our commitment to you.
Are you ready to have hair that looks better than ever before so that you can conquer your next job interview with confidence, put your dating profile (and photo) up without hesitating, or hit the town to dance and have fun with friends just like you're in your 20's again?
Yes, it sounds fab, and that can be you! Click here to get your #CuCoTressGlam on!

CurlyCoilyTresses™️ was created in early 2015 by our Creator and CEO after years of struggling with allergies – including fragrance allergies – and wasting time and money on poorly formulated, ineffective and chemically-laden hair products. Her constant struggle led her to dub her hair as her frenemy. She spent years – thousands of hours – researching, developing, testing and improving her formulas. CurlyCoilyTresses™️' R&D team left no rock unturned in their pursuit of all things wonderful for hair. That's how we came to love hydrolyzed oat protein and organic, unrefined cold and expeller pressed oleic (omega-9), lauric (saturated), and linoleic (omega-6) fatty acid favored oils and butters. CurlyCoilyTresses™️ isn't just a short term phenomenon. It's the long term game changer you've been looking for! 

Our Creator and CEO is a Floridian, allergy veteran, seafood lover, social justice warrior, proponent of healthy living, and lover of all things fashionable – especially cosmetics, shoes, and purses!