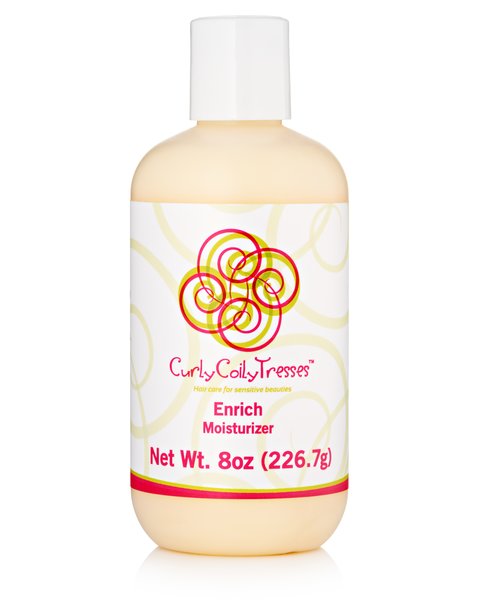 Our Enrich story: The woman we all envy sweeps through the room. She doesn't walk. She floats. She mesmerizes everyone in the room as she's always so well put together in tailored suits, statement necklaces, and killer stilettos.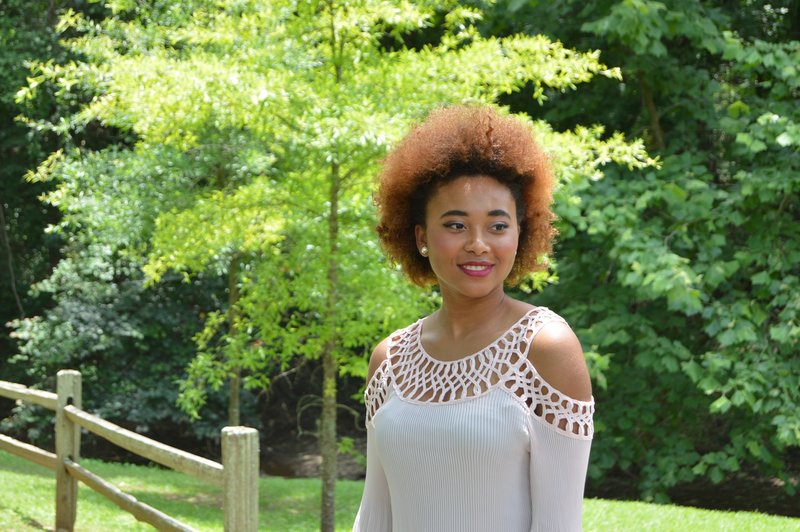 She's preoccupied with her upcoming promotion, her projects (which are all ahead of schedule and under budget) and her upcoming nuptials (which will be the event of the year).
How does she get it all done so effortlessly while other women struggle with their hair and waste time wrangling their mane each dreaded wash day? How are her curls poppin'? How is she instead able to take that time to pamper herself and prep for the upcoming week?

Well, her secret weapon is Enrich Moisturizer! Enrich is pH-balanced with ultra-nourishing plant-powered botanical oils and butters that infuse dry, porous strands with emollience and hydration. Enrich contains hydrolyzed oat protein which softens and smooths strands by film-forming, adsorbing to hair (yup, that's correct, adsorbing), reducing friction and serving as a moisture-enhancing humectant resulting in reduced breakage and shedding and enhanced luster.
Enrich also contains an incredibly mild conditioning agent. Safe enough even for babies. And, no harsh preservatives. Only a food grade preservative.
Her curls are poppin'. And yours will too! We guarantee it!
Enrich full ingredient list: Purified water, cetearyl alcohol, organic coconut oil, hydrolyzed oat protein, sodium lactate, gluconolactone, organic avocado oil, organic babassu oil, behentrimonium methosulfate, organic cupuacu butter, organic macadamia oil, organic olive oil, organic sweet almond oil, and sodium benzoate.

Interested in Nourish Treatment details? Click here. Interested in Organic Pumpkin Seed Oil details? Click here.

Enrich directions for safe use: Generously apply to freshly cleansed, conditioned hair saturated or damp with water (depending on desired finished style). Encourage Enrich to melt into hair. May air or heat dry. May also be used to re-moisturize dry hair.
Enrich safety: Keep out of reach of children except under adult supervision. Avoid eye contact. For external use only. Do not ingest. Conduct patch test before using. Discontinue use if allergy or irritation occurs and consult a physician. Finish within 9 months of opening. Use as directed. Contains nut and seed derived ingredients.