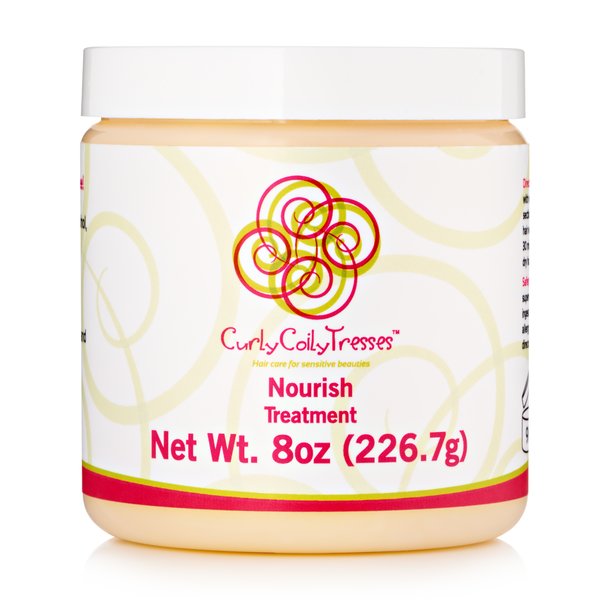 Our Nourish story: Wow! My girl crush just passed me. She sauntered in so Naomi-like I was simply blown away. Killer stilettos. On point jeans. On-fleek black sequined halter. Statement earrings. Perfect makeup. Poppin' curls. She attracts the attention of everyone. As she approaches the bar, men are already preparing to pay for whatever she desires.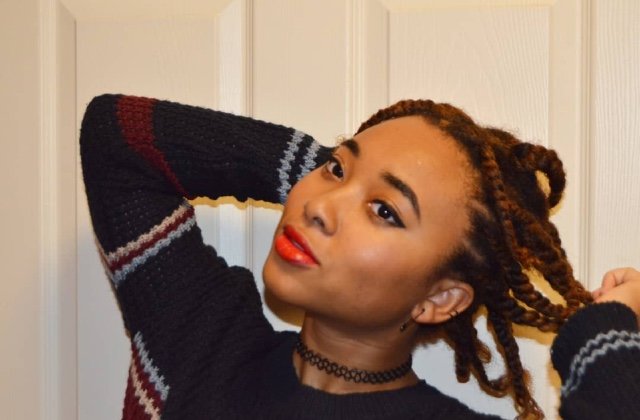 She's preoccupied with the latest pics of her adorable niece and doesn't really notice the attention. She's also thinking about her week – upcoming production deadlines, photo shoots, photo layouts, ad layouts, fittings, and personal shopping. Milestones are being hit ahead of schedule. She smiles at the feeling of accomplishment. She knows this will be the most sought after digital edition ever!
How is accomplishment so effortless for her? Why are so many others facing dreaded wash days? Why are so many others losing time and patience with their curls? How are her curls poppin'? How is she so pampered and coiffed and yet still ready for the upcoming week?

Well, her secret weapon is Nourish Treatment! Nourish is pH-balanced with ultra-nourishing plant-powered botanical oils and butters that infuse dry, porous strands with emollience and hydration. Nourish contains hydrolyzed oat protein which softens and smooths strands by film-forming, adsorbing to hair (yup, that's correct, adsorbing), reducing friction and serving as a moisture-enhancing humectant resulting in reduced breakage and shedding and enhanced luster.
Nourish also contains an incredibly mild conditioning agent. Safe enough even for babies. And, no harsh preservatives. Only a food grade preservative.
Her curls are poppin'. And yours will too! We guarantee it!
Nourish full ingredient list: Purified water, cetearyl alcohol, organic coconut oil, hydrolyzed oat protein, organic babassu oil, behentrimonium methosulfate, sodium lactate, gluconolactone, organic sweet almond oil, organic avocado oil, organic macadamia oil, organic olive oil, and sodium benzoate.

Interested in Organic Pumpkin Seed Oil details? Click here. Interested in Enrich Moisturizer details? Click here.
Nourish directions for safe use: Generously apply to freshly cleansed hair saturated with water. Gently massage scalp and hair and detangle by sections from ends to roots. Rinse well. Optionally, may cover hair with a plastic cap and allow Nourish to sit for up to 30 minutes (heat will enhance effect). May also be used on dry hair as a pre-shampoo detangler and treatment.
Nourish safety: Keep out of reach of children except under adult supervision. Avoid eye contact. For external use only. Do not ingest. Conduct patch test before using. Discontinue use if allergy or irritation occurs and consult a physician. Finish within 9 months of opening. Use as directed. Contains nut and seed derived ingredients.